Unknown numbers of Christians worldwide are haunted by how many times they've tried to read the Bible. Some wanted to read it all the way through, at least once, and others wanted to get through the New Testament or maybe just the four gospels.
But life got in the way.
Their efforts went off track somewhere. Instead of spiritual growth, they remained the same. It is frustrating, and they didn't know what to do or where to turn, so they just stopped.
We're challenged in the Bible to be consistently read and study the Bible: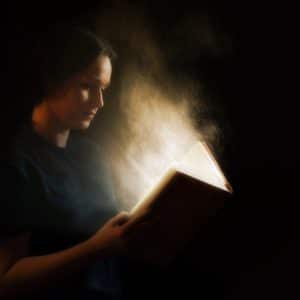 "Do your best to present yourself to God as one approved, a worker who does not need to be ashamed and who correctly handles the Word of Truth."

— II Timothy 2:15
---
THERE IS A SOLUTION TO CONSISTENT BIBLE STUDY:
As a teaching pastor, I am helping the women in my church engage more in Holy Scripture. I started a weekly Bible Study called Enduring Faith.
The Bible Study has three primary objectives: Establish a consistent habit of engaging in the Word, learning from one another, and growing in our faith.
That's it.
This group of women is diverse, they are from all walks of life and range from ages 30 to 66. Not all are members of our church; some are in New England and others off the western shore of Florida.
We've been together for six weeks, and we're growing closer together and learning by leaps and bounds. The system works.
The Bible Study Process is simple:
I'll provide a weekly reading plan – all you need is the reading plan, a journal, and set a designated time five days a week.
I'll send out emails throughout the week to encourage you. The core of the lessons will are in the email.
Then those wanting a little more instruction will join us on Zoom once a week. Mondays in the morning for busy moms and Tuesdays at night for working moms.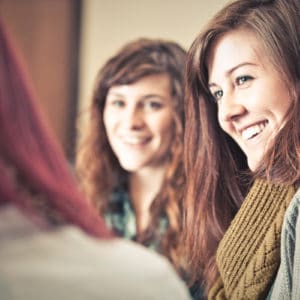 OUR OBJECTIVE FOR CONSISTENT BIBLE STUDY
The objective is to read the book of Luke (50% of the Gospels), Acts (the birth of the church), Romans (a sustained appeal for Spiritual Development), and then Ephesians (a powerful poetic language drawn from early Christian hymns and the Jewish Scriptures).
In addition to this reading plan, we will be visiting chapters in Psalms and Proverbs.
The goal is to remove the mystery of reading the Bible and making it a workable habit. So, by taking little bites at a time, you'll be surprised at how rewarding it will be. You'll move out of spiritual stagnation, take your faith to new levels, and establish an intimate relationship with Your Lord.
We will take our time. Engaging in Holy Script isn't a sprint nor a marathon. It's a walk-through Scripture as we breathe in each Word and grasp the beauty in capturing the voice of God.
THE CHALLENGE FOR CONSISTENT BIBLE STUDY
I challenge you to join us
Reading Plan #7
Day 1 Psalm 90:1-12 Luke 6:37-42
Day 2 Psalm 90:13-17 Luke 6:43-45
Day 3 Psalm 91:1-4 Luke 6:46-49
Day 4 Psalm 91:5-12 Luke 7:1-10
Day 5 Psalm 91:13-16 Luke 7:11-17
Every week I will send out the reading plan and contemplative reflections on the website.
You do not have to do anything if you just want to follow along on Words Whispered. But if you're interested in the Zoom gathering once a week, please leave a comment below or on the contact page because I want to make a good email for you. The sessions go from one hour to two, depending on our conversation and questions. The Zoom ID number and passcode will not be on WordsWhispered.
Contact me if you have any questions or concerns.
Love you guys.